The London Renaissance – Unmissable Things to Do In London in 2021
We're very happy to be back online and ready to bring you the latest offbeat, DIY and unusual things to do in London this summer.
Let's Do London is the Mayor of London's campaign for this year – and we agree! Our main pic above is of the zeitgeist artist Yinka Ilori – who designed the 2021 Brit Award statuette and will design Dodge at Somerset House this year – who is taking part in the campaign. You'll see his work everywhere! We recommend his mugs if you like it!
If you get to the end of this article you'll be rewarded with the David Hockney image from the campaign. We love the Let's Do London campaign, but want to share our own take on the more unusual side of London with this handy guide below.
Please follow all COVID-19 guidelines and check before you set off to any of these things to do in London.
The Show Must Go On!
Battersea Arts Centre's programme still seems to be mainly online, but with collaborators such as the Afro-futurist defender of intersectional marginalised communities Brownton Abbey, dance legend Hofesh Shechter, and artist tackling the the Slave Triangle, Selina Thompson.
Get laughing live again with such greats as Desiree Burch, Catherine Bohart, Jamali Maddix, Sh!t Theatre and a whole host of starry yet offbeat names (be quick though: lots had sold out when we looked).
Amelie is the fabulously life-affirming Vespa joyride which we all need right now. Sadly cut short in its prime by lockdown, now is your chance to see Audrey Brisson in the lead, and her astounding supporting cast of actor-musicians whose orchestrations lift the soul.
Missing the joy/pain – will it be terrible or the best thing ever? – of seeing a fringe show? Well Pleasance and VAULT festival have teamed up for a mini-fringe in Waterloo and Canonbury.
Need a bit of magic back in your life? Never been to Giffords Circus? Well, it's time to discover the eccentric rose in the circus crown and escape to a worlds of faeries, imps and celtic music in the gorgeous surrounds of Chiswick House and Gardens.
Vintage fairground rides, quirky shows, outdoor bars and a city beach are here to cheer up Earls Court for a summer shindig by Underbelly (famous for their big purple cow tent!). If you want more of this kind of thing in central London, check out Underbelly Festival at Cavendish Square this year featuring our faves The Enby Show! You can get presale tickets here.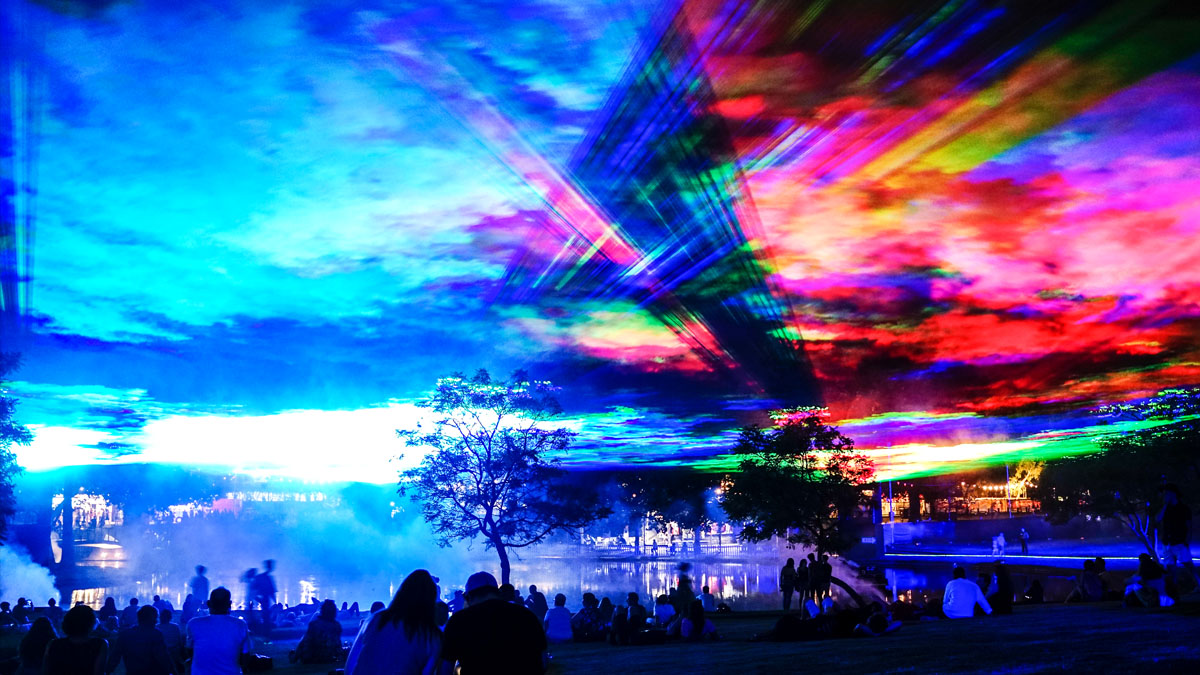 From the ethereal laser heaven of Borealis by Dan Acher (pictured above) to the touching and imporant stories of Mojisola Adebayo's Family Tree (Actor's Touring Company & the Young Vic) Greenwich + Docklands International Festival proves to be the best festival in London yet again.
HMS Pinafore directed by Cal McCrystal (Inside Number 9), Wagner's The Valkyrie and an operatic version of The Handmaid's Tale make the ENO the perfect place to discover or rediscover opera this year.
Music & Festival Vibes
A free chance to discover the hottest club collectives including:
Creole Cuts (22 – 23 May) – the sounds of the African diaspora
Raze Collective (28 – 29 May) – queer club supremo
The Bitten Peach (4 – 5 June) – pan-Asian cabaret cavalcade
AZEEMA (11 – 12 June) – explores women and non-binary folk from the Middle East, North Africa, South Asia, diasporas and beyond
SISU (12 – 13 June) – female and non-binary DJs and producers
Counterpoints Arts (18 – 19 June) – celebrate Refugee Week with these champions of arts, migration and cultural change
Get nautical – and why not have a picnic party – on these new GoBoats in Canary Wharf.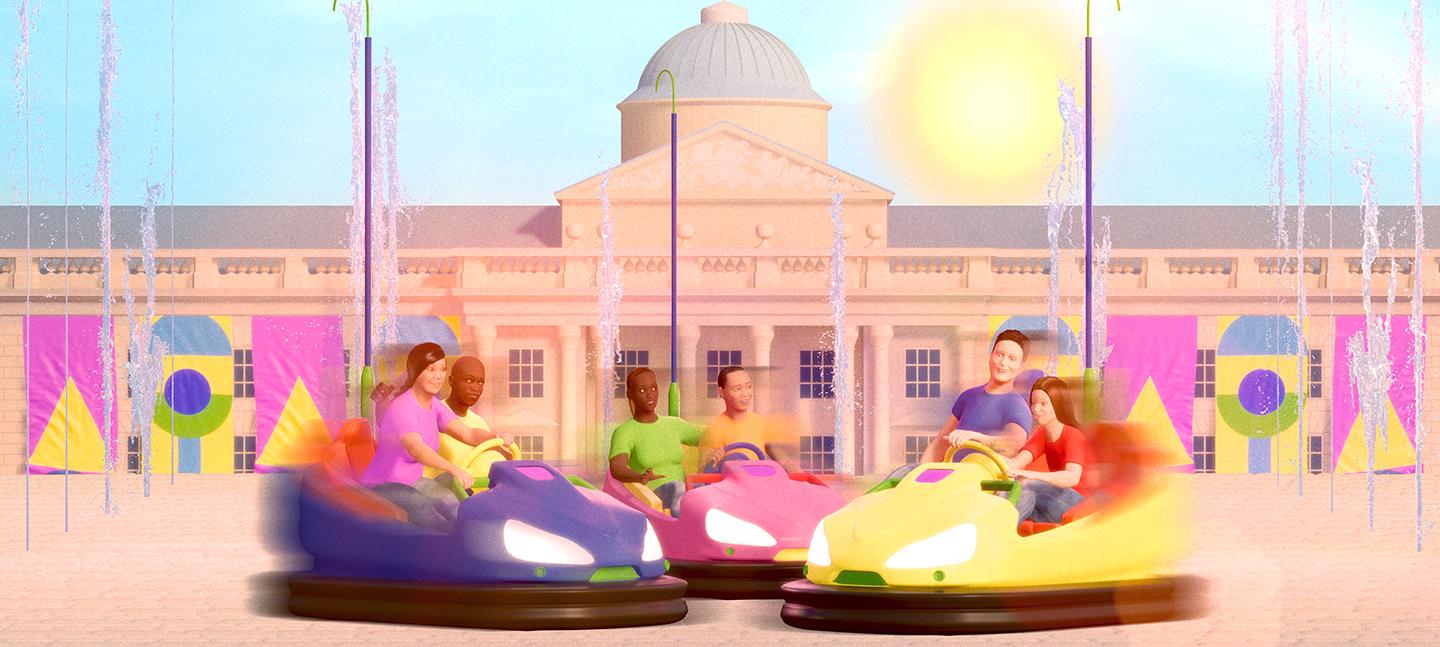 Drink, dine and dodgems. What more could you want in the splendour of Somerset House's courtyard this summer?
Art & Instagram Gold
Leadenhall Market will collaborate with London's neon legends, Gods Own Junkyard, on Electric City, an immersive technicolour production involving multiple units and installations including signage highlights from Stanley Kubrick's Eyes Wide Shut, Judge Dredd, Batman, Tomb Raider, Charlie and the Chocolate Factory and The Dark Knight. In addition to the actual movie signs, Gods Own Junkyard will display film stills of the pieces in-situ in the windows of Leadenhall Market's shopfronts.
An enlightening exhibition of art and design from 5000 years of Iran.
A glorious exhibition of photographers, performers and practitioners from the British and European fetish and kink scene.
New openings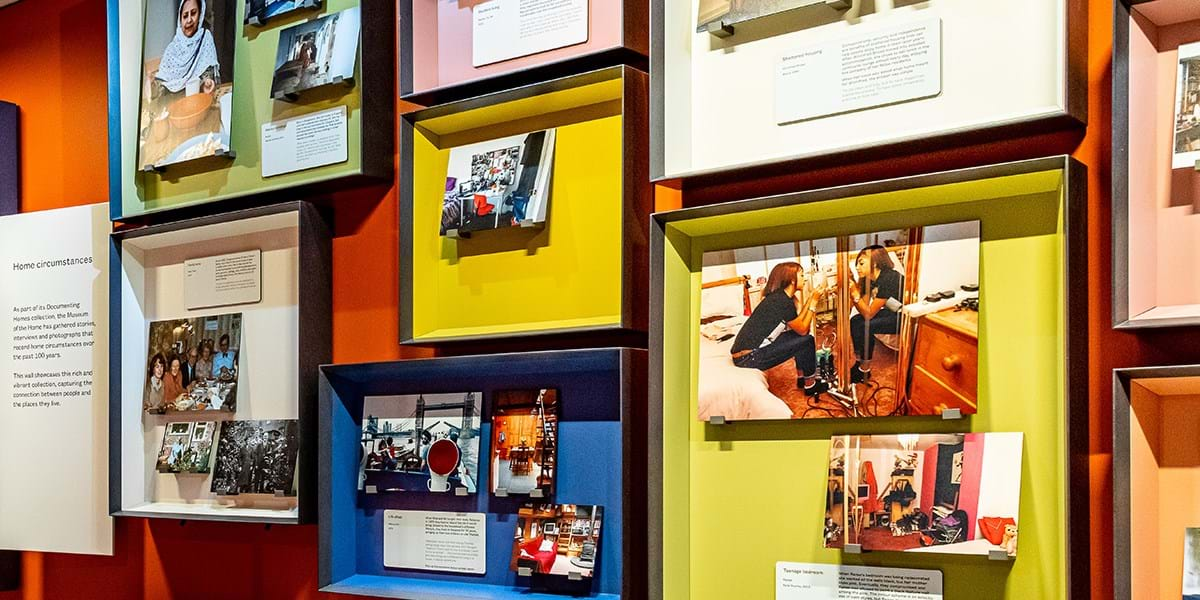 Hoxton's Geffrye Museum reopens as Museum of the Home, with a host of free exhibits exploring the meaning of home and identity.
Woolwich Works is an exciting cultural hub including a 1200 seater venue opening later in the year – and with resident creatives such as Punchdrunk, we should be very excited indeed.
Offbeat Favourites
Free Museums
Image far right credit: View of refurbished Raphael Court at the V&A, 2021.©Hufton+Crow
---
Well done, you made it!
Did we miss any offbeat things to do in London? Please leave a comment below with your tuppence worth…
I am Joint Editor at To Do List. I like free, cheap & offbeat London, especially: cabaret, art, theatre, pop-ups, eating out, quirky films, museums, day trips, social enterprise & much more.